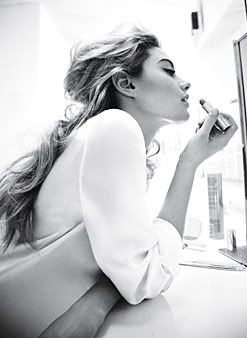 My favorite hair style for this summer, you bet I'll be rockin' this hair style for my weekends. Enjoy and find the best style for you!
Sexy Summer Hairstyle: The New Bardot
This timeless 'do screams date night—and it's easy to create. Spritz a volumizer onto damp roots, then blow-dry hair upside down. When you're done, flip it back up, and wrap random sections around a big curling iron. Be sure to alternate directions—less uniform curls look more modern. Do some gentle teasing at the crown for height, then grab a chunk of hair on each side. Pull the pieces back, and gently push upward before you pin the hair into place. Voila: Sexy-hair mission accomplished.