She's on the go and always 9to5 Chic and stylish. Lamixx has teamed up with the gorgeous Anh from 9to5Chic to show you a splash of her casual style. Usually dressed up in the cutest 9to5 clothing and styled with effortless, luxury, cool looks.here's a glimpse into her casual style, lamixx + Anh will show you a few ways to spice up your weekend causal wardrobe.

Check out the first session below....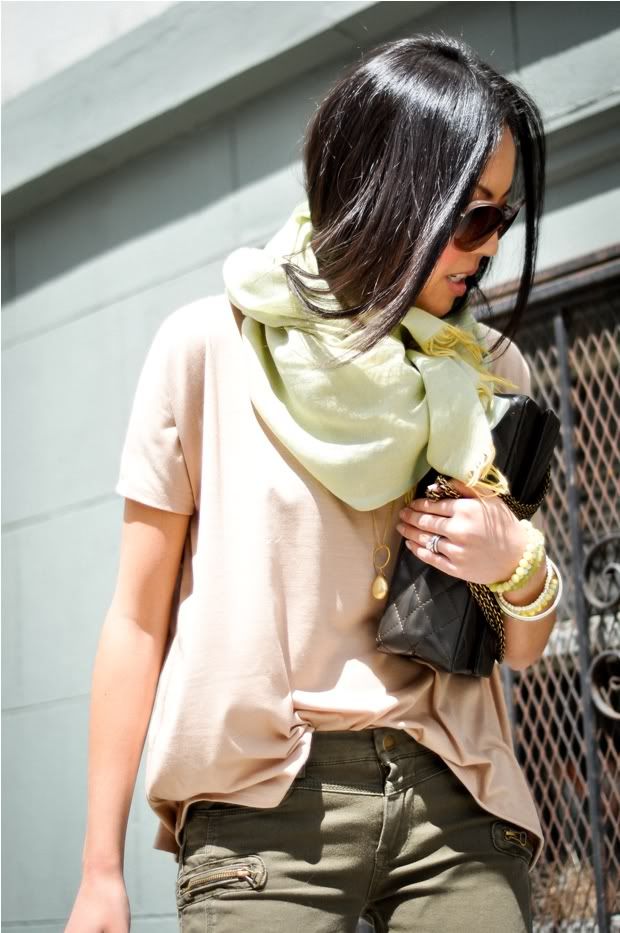 Shirt - Lamixx, Saturday slub top
Scarf - Burberry
Cargo skinnies - courtesy of Alainn Bella,
Bracelets - courtesy of BesoBeso Jewelry
Necklace - courtesy of OFINA Jewelry
Ring - H&M
Sunglasses - Prada
Heels - Alaia
Purse - Chanel
Shop the lamixx
Saturday slub top here!